Miticide Resistance Program
During the 2021 season, Alberta's Tech Transfer Program (TTP) and the Government of Alberta's Bee Health Assurance Team (BHAT) will be proactively working to assess potential miticide resistance in Alberta.
What is the goal of this program?
Our goal is to randomly screen varroa mite populations in the province before fall application of miticide treatments. To do this, we need beekeepers to collect and mail live bees from colonies highly infested with varroa mites to the Crop Diversification Centre North for testing. The program will be limited to a maximum of 30 beekeepers and will be closed once the target number is reached.
The Miticide Resistance Program in a nutshell:
Eligible beekeepers will be selected at random from a pool of registrants.
All sampling supplies and instructions will be mailed to you.
Sample collection can begin as soon as high mite levels (3% infestation or more than 9 mites in a 300 bee sample) are seen in your colonies (mid-July to mid-September).
Each selected beekeeper will submit samples from 3-4 colonies, highly infested with varroa mites, per apiary (yard) and a maximum of 2 apiaries.
Selected beekeepers will collect samples themselves and mail to the Crop Diversification Centre North in Edmonton.
The program is free of charge.
In order for your operation to be eligible:
You must have a minimum of 50 colonies.
Your colonies have not been treated for mites in the 2 months prior to sampling.
Sampled colonies must have a minimum varroa infection level of 3% (more than 9 mites in a 300 bee sample).
You have completed the registration form below and the Miticide Resistance Survey.
Customer personal information and the results from this project are kept confidential. The TTP will not disclose any information that the customer cannot or may not wish to disclose or use under the Freedom of Information and Protection of Privacy Act (Alberta). Customer's information and/or results will not be released to a third party without written authorization. The TTP may create aggregate views of the data to broaden our understanding of trends in bee health. During the development of these aggregate views, your personal information, such as apiary location and beekeeper name, will be protected.
Questions? Email ttp@albertabeekeepers.ca
---
Colony Health Monitoring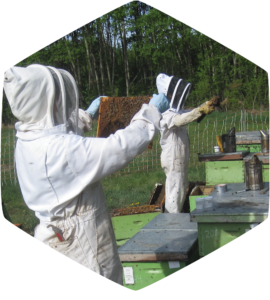 The purpose of this program is to provide temporal monitoring and evaluation of pests and pathogens in the honey bee hive. Colonies will be sampled in early spring and late summer for major pests and pathogens. An effective Integrated Hive Management program includes continuous evaluation and planning steps so that adjustments can be made as necessary to ensure the success of the beekeeping operation. As part of this program, we will also collect colony management data from you, as a way to provide to you an evaluation of your pest management practices and pest/pathogen levels. The goal of the colony management data collection is to investigate possible association between your management practice and your pathogen levels.  
Continuous colony monitoring and the implementation of best management practices has been shown to improve bee health, pollination, and honey production, and reduce annual bee losses, use of antibiotics, and overall operating costs for beekeepers.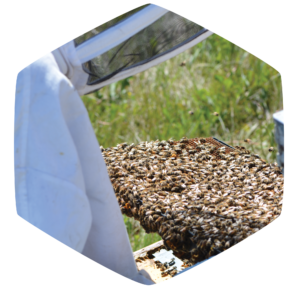 Apiary sampling will occur twice a year: Samples will be collected in early spring and late summer. Two types of samples will be collected from 10 colonies at each apiary: live bee sample (viruses, Nosema, AFB, EFB) and alcohol wash (Varroa). Live bee samples from all 10 colonies in each yard will be combined/pooled into one sample per yard. Alcohol wash samples will not be pooled and will be assessed on-site (for immediate data result) and re-assessed later in the laboratory using a standard procedure for a more consistent assessment. If your Varroa levels are high, we will also collect extra live bee samples to perform a miticide resistance test, unless we receive instructions from you not to follow up with a resistance test. Test results for Nosema, AFB and EFB should be expected within 2 ½ weeks from time of sampling. Results for viruses may take an additional 2-3 weeks. 
Please note that the number of yards per beekeepers for this service is currently capped at 3. However, we will likely be able to increase the number of yards assessed per beekeepers, depending on the total number of beekeepers registered for this service. This service is space-limited and the number of registrations will be capped. To register, please download the registration form below and send it to renata.borba@albertabeekeepers.ca
Download 

registration form

here ⇒ 
---
IPM on-site training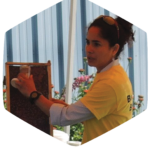 The first step in an Integrated Hive Management program requires taking the time to familiarize yourself with the bees, the colony, and the pests. Protecting honey bees from pathogens and disease is an integral component of the hive management, which requires dedication to learning about disease identification, diagnosis and treatment. Therefore, beekeepers should have a basic understanding of honey bee biology (e.g., bee life cycle), disease identification, prevention and control procedures. 
This on-site training will cover Integrated Pest Management (IPM) principles, basic honey bee biology,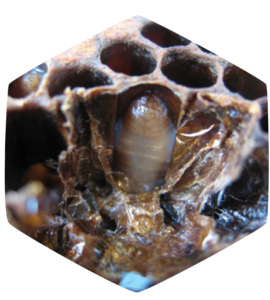 pathogens (AFB, EFB, Chalkbrood, Nosema, Viruses), parasites (Varroa mite), pests (small hive beetle, wax moth), IPM strategies and plan. Th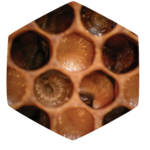 ere will be hands-on interactive learning opportunities, including frames containing bee diseases and pests 
This service is also space-limited and is currently sold out. May you be interested in the IPM on-site training, please download the registration form below, send it to renata.borba@albertabeekeepers.ca, and we will add you to next year's waiting list.