Beaverlodge Research Farm is hosting its 66th Annual Beekeepers' Field Day on Friday June 21, 2019, from 10:00 AM – 4:30 PM.
Join us to learn about current trends and techniques in beekeeping with industry professionals, researchers and specialists including featured speaker, Dr. Kirsten Traynor.
Free to attend, members of the public welcome. Enjoy a complimentary BBQ lunch!
Guest Speaker Profile: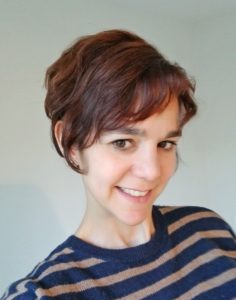 Dr. Kirsten Traynor
Research Scientist
Flickerwood Apiary (Maryland, U.S.)
In 2006-2007, Kirsten received a German Chancellor Fellowship & drove over 50,000 miles throughout Western Europe to study the differences between European and American beekeeping. She reported her findings through 50+ articles. Fascinated with the social complexity of a honey bee hive, she earned her PhD in biology from Arizona State University with Dr. Robert Page. While a grad student, she spent almost a year in Avignon, France in the lab of Dr. Yves Le Conte as a Fulbright Fellow. She investigates how pesticides impact honey bee health as a postdoc and was editor of American Bee Journal. She is the author of Two Million Blossoms: Discovering the Medicinal Benefits of Honey and Simple, Smart Beekeeping. She manages an apiary producing top quality nucs and Maryland reared queens. Using the biology of the bee against the biology of the Varroa mite, she keeps her colonies healthy without synthetic chemicals.
For questions or additional information, please feel free to call Steve Pernal at 780.354.5135 or steve.pernal@canada.ca
*a detailed agenda will be available at a later date
Download the full event details including sponsorship opportunities now.